express yourself by creating your "one-and-only" kimono obi bag
あなたがつくる究極の一点モノきもの帯バッグであなたらしさを魅せつける
Custom-made One handle Bucket Bag カスタムメイド-ワンハンドルバケットバッグ
Regular price

Sale price

$102.00
3ランク(全40種類以上)のヴィンテージ帯地から、あなた好みの帯地を選んであなただけのオリジナルバッグをデザイン!

底とハンドル部分には本革を使用。上部のバックルにハンドルを通してセキュリティーもばっちり。カジュアルなお洋服にもマッチするワンハンドルバケットバッグ。

Create your kind of kimono obi bag from more than 40 kinds of patterns here!
HOW TO USE THE CUSTOM-MADE SIMULATOR

Click here to watch

the guide movie on how to use the simulator and create your own kimono obi bag.
You can recreate it as many times as you like until you are satisfied with the design.
仕様

スタイル: ワンハンドルバケット
メイン帯地:【custom-made】お好みの帯地をお選びください
メイン生地素材: 正絹
底面: 本革|ブラック
ストラップ: 本革|ブラック
ストラップ金具: ゴールド
フック|ゴールド
裏地:【custom-made】ブラック / レッド / ホットピンク / イエロー / ブルー / やまぶき| コットン| オックスフォード
サイズ: 20 x 20 x 18cm

specification

Style: one-handle bucket
Main obi pattern:【custom-made】select from available fabrics
Main obi fabric: pure silk
Bottom: genuine leather | black
Strap: genuine leather | black
Strap parts: gold
hook: gold
Lining:【custom-made】black / red / pink /yellow / blue / orange | cotton | oxford
Size: 20 x 20 x 18m

※Custom duty and consumption tax
You may be required to pay customs when the products arrive in your country. These charges are payable by the customers, the amount depending on the total amount of purchase.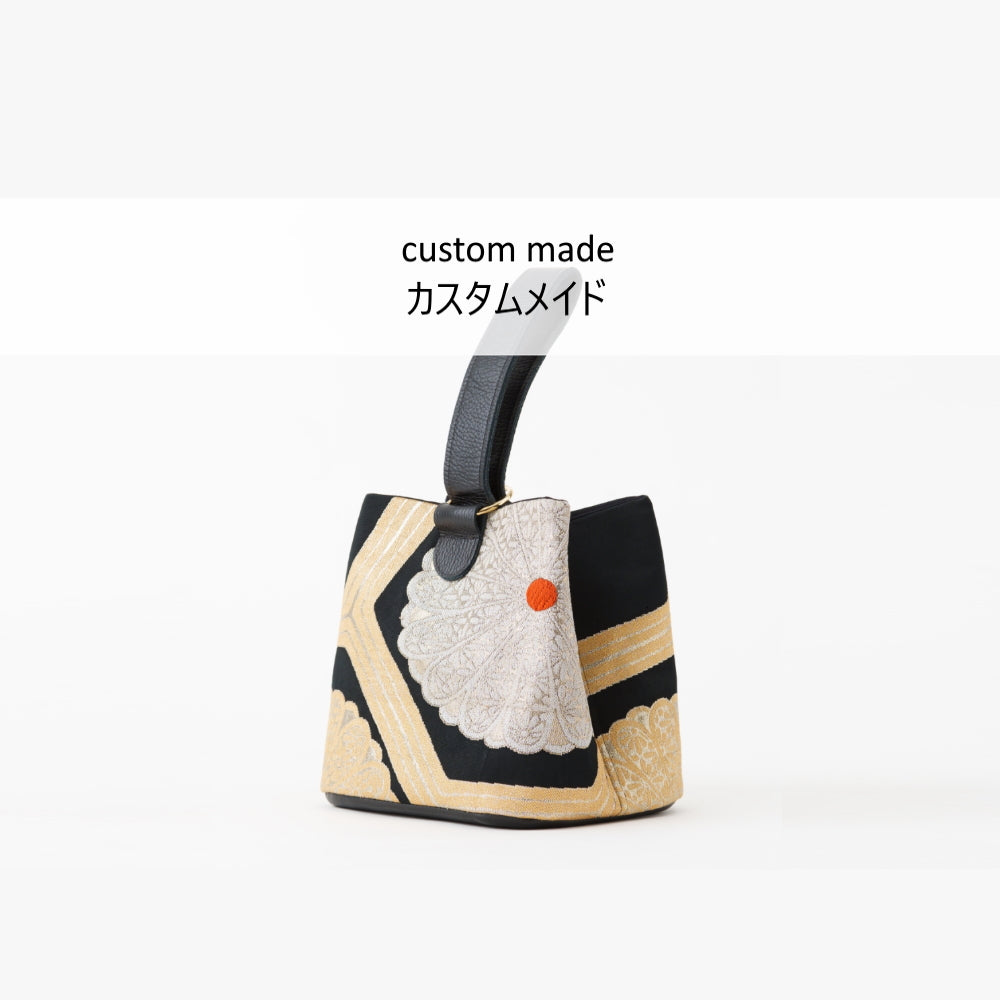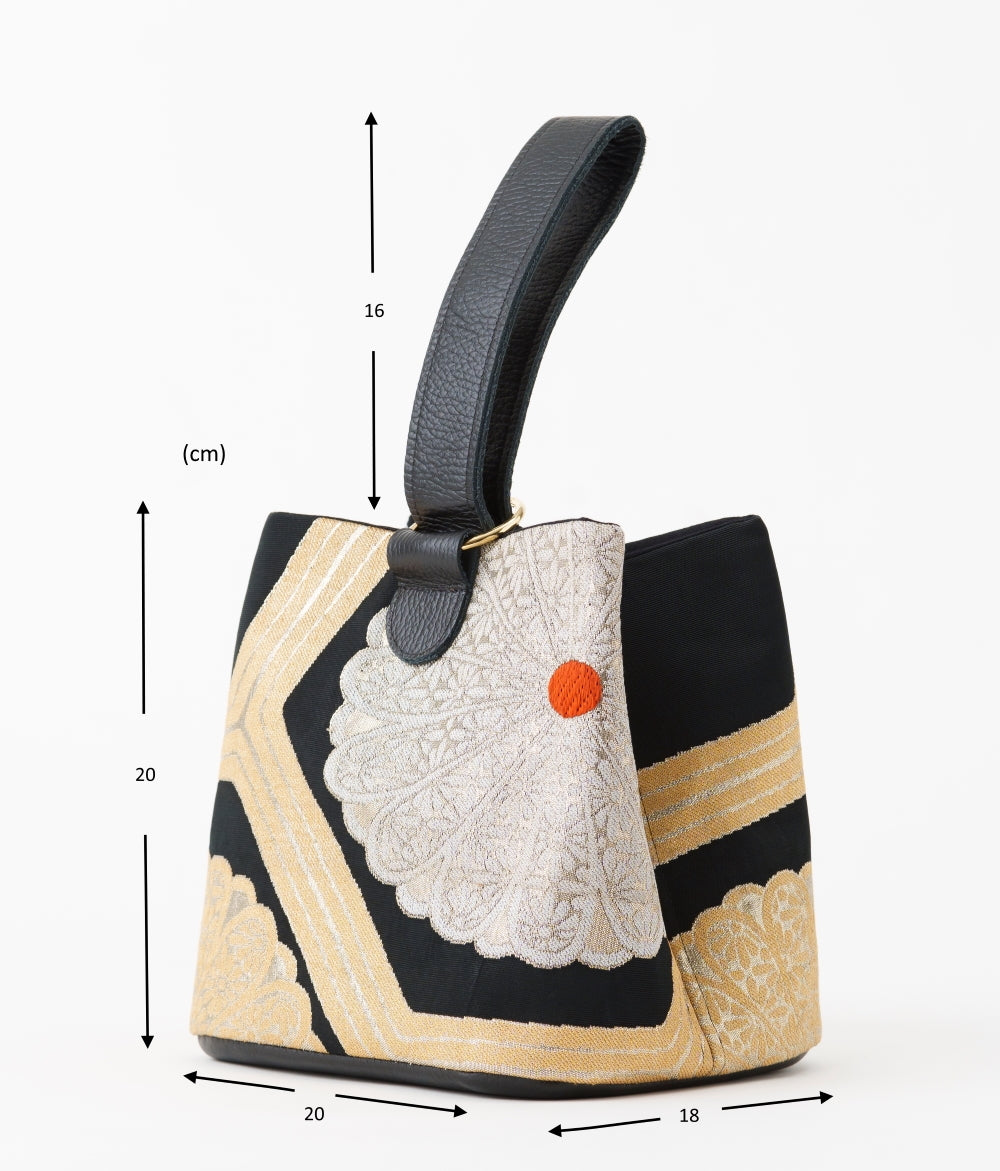 believe in your inspiration
gallery: one-handle bucket bag